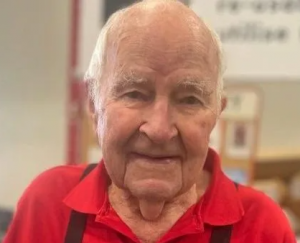 Age
91
Profession
Bunnings team member
Research on mature workers shows that retaining healthy and productive mature workers is not only valuable from an organisational perspective, but from an individual perspective too. Meet Harold, who is Bunnings oldest worker. Harold originally trained as originally qualified as a fitting and machinery apprentice at age 16 but later became a mechanical engineer, gaining career experience in sales, operations, maintenance, and industry safety. Harold applied for a position at Bunnings when he was 87 and now celebrates his 91st birthday with the organization after working in their tool shop for 4 years.
Harold reports loving his job and finds meaning in his work because "many customers, as well as his team, appreciate the experience and knowledge of older team members".
View Harold's story here.