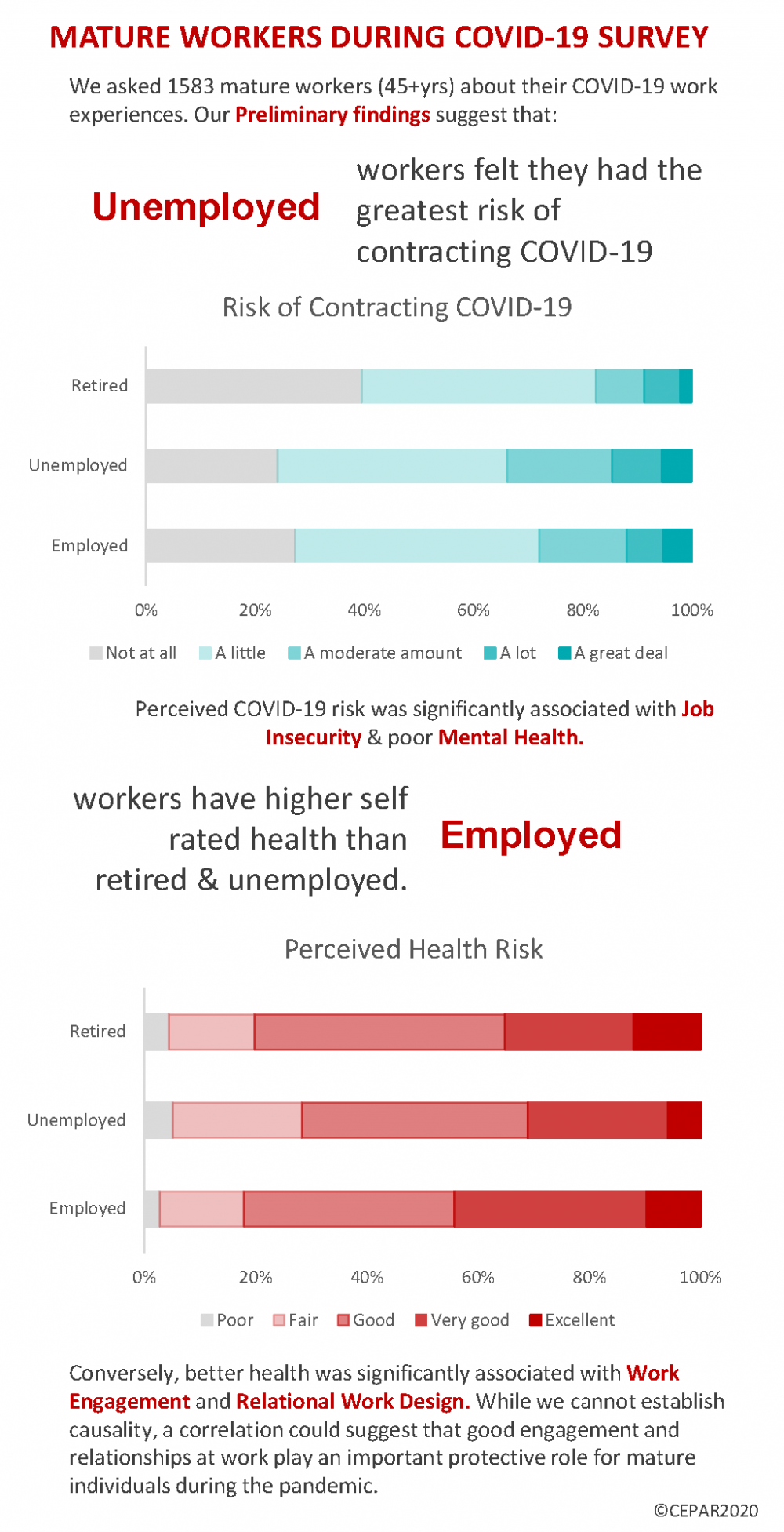 We asked 1583 mature workers (45+yrs) about their COVID-19 work experiences. Our preliminary findings suggest that:
Unemployed workers felt they had the greatest risk of contracting COVID-19; and
Employed workers have higher self rated health than retired and unemployed workers.
Conversely, better health was significantly associated with Work Engagement and Relational Work Design. While we cannot establish causality, a correlation could suggest that good engagement and relationships at work play an important protective role for mature individuals during the pandemic.